A STRONGER WORKFORCE FOR THE NEW ECONOMY.
MCC Corporate College offers professional development and training solutions for people, businesses and organizations throughout Monroe County. Whether we're assisting individuals who want professional development, partnering with organizations like RochesterWorks! or serving corporations that seek certification in Lean Six Sigma and project management tools — we're committed to preparing our region for the new economy. We're part of Monroe Community College, a leading educational institution that focuses on economic and workforce development.
The MCC Advantage: more than 90 programs including career and technical education.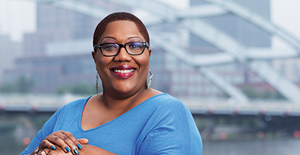 Located in Rochester, N.Y., Monroe Community College has one of the most comprehensive offerings in degree and non-credit career and technical education programming in New York State. MCC Corporate College harnesses the power of these diverse programs to prepare the next generation of workers for the new economy.
Breadth of Programs:
As an MCC Corporate College student or client, you can access the full MCC credit-based course and program offerings, including more than 90 programs.
Accreditation:
As an accredited institution, MCC can review an individual's previous training and award Continuing Education Units and/or college credit if possible.
Nationally Ranked:
MCC is a national leader, ranking among the top 5 percent of largest community colleges in the United States.
Innovation:
Recognized as one of the most innovative community colleges in North America, MCC provides the latest learning technology, including lecture-capture, e-learning development, video production and blended options.
Convenience:
MCC Corporate College delivers a regular schedule of professional development opportunities, as well as customized solutions that can be delivered on-site at an employer, at one of MCC's multiple facilities, or online.