Team is everything.
The MCC Corporate College team includes visionaries, program professionals, technical experts, customer service specialists, and marketing and public relations experts. All share an unending passion for education, and service to the community and our clients.
The Leaders
Strong organizations have leaders at every level. Read on and learn more about the dedicated leaders at the MCC Corporate College.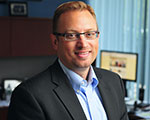 Todd brings more than 17 years of experience in the leading and managing of workforce development programs and business development initiatives in higher education and in the private sector. He has a record of building partnerships with employers and creating career pathways for students. While at Clark College, as associate vice president and executive director of Corporate and Continuing Education, he co-authored or managed more than $3.5 million in federal, state and regional grants related to workforce training projects. His work experience includes serving as interim executive dean of Workforce Development and Continuing Education and as associate vice president and executive director of Corporate Education at Clark College. Todd's education includes an M.B.A. from George L. Argyros School of Business & Economics at Chapman University, a Certificate in Project Management from the Boston University Corporate Education Center, a B.A. in socio-cultural anthropology and history from the University of California, and an A.A. in history from Orange Coast College.Todd provides vision and direction in the areas of economic and workforce development, career and technical education, college partnerships, grants and external funding sources. His oversight includes serving as the college's chief outreach officer to the business, industry and economic development sectors and proactively responding to local economic development and training needs for both credit and noncredit programs. Todd has been with MCC since 2011.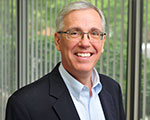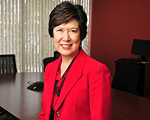 Jim is an experienced learning and development professional, leading multi-functional teams as senior training manager for Paychex Training and Development Center prior to joining MCC.  He has expertise in project management, instructional design and training development, delivery, measurement, and maintenance of instructional content.  Jim also has 20-plus years of work in communication and journalism. His education includes a B.A. in journalism/mass communication from St. Bonaventure University.Jim's skills mesh perfectly with his work at Corporate College.  He leads the Corporate College Operations team, develops custom learning and development programs for corporate clients, maintains training consultant/instructor relationships, and advances and directs our ongoing program schedule of individual professional development training courses and workshops.  Jim has been with MCC since 2012.
Kelly is an experienced manager and sales professional having led and coached sales teams in both the hospitality and airline industry. Her education includes a B.A. in Food Service and Housing Administration from Penn State University and a M.S. degree in Human Resource Development from The George Washington University. Kelly's role as Manager, Corporate Relations, draws upon her passion for sales and her deep commitment to education and workforce development. She promotes and sells MCC's Open Enrollment Non Credit Courses as well as our customized Contract Training to local companies. Kelly joined MCC in November 2015.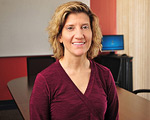 Ross has been in the learning and development field for more than 36 years, and has special expertise in skilled trades and advanced manufacturing. He is well-versed in all aspects of the learning and development process – from needs assessment and development to delivery and post-training evaluation. Ross' education includes a B.S. in business from the Rochester Institute of Technology, M.S. in adult learning from Syracuse University, and an M.S in management from Nazareth College.Ross 's many contributions to MCC includes development of the MCC Applied Integrated Technician A.A.S. degree, the Optics Manufacturing and Machining/CNC Operator Job-Readiness programs, and more. Most recently, Ross developed the Accelerated Precision Tooling Certificate program, which he continues to manage. Other current responsibilities include management of a variety of apprenticeship programs, the MCC Welding & Fabrication Certificate program, and a project to develop short instructional videos in support of curricula in several career technical education programs. Ross is also a member of the MCC Corporate College custom training team, and provides his expertise in curriculum development for several local advanced manufacturing clients. Ross has been with MCC since 2007.
Christina brings over 15 years of experience in workforce and business development. She earned her Bachelor's Degree at Nazareth College of Rochester and her MBA from University of Phoenix. Christina has worked with a variety of individuals and businesses, helping to connect business with the talent and training funds they need. Christina's work experience includes non-profits, the local Workforce Investment Board, and an economic development organization. In her current role, Christina helps individuals reach their full potential through educational programs by providing them the support they need to succeed. She has been with MCC since 2016.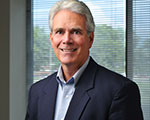 Chuck has more than 25 years of experience in the learning and development field, and has worked in continuing education and workforce development at several local institutions. As president of the Continuing Education Association of New York from 2008-10, Chuck helped to shape continuing education policy at the New York state level, and has extensive experience in developing and managing workforce learning and development programs in the Finger Lakes region. Chuck's education includes a B.A. in education from Johnson State College.Chuck is currently responsible for the management and development of several large programs and diverse topic areas. His specific areas of expertise include: information technology; quality; telecommunications; health care and advanced manufacturing. He has been the driving force in the creation and implementation of Lean Six Sigma training. More than 70 local companies and organizations have participated. Process improvement projects generated by these programs have saved our customers over $24,500,000. In addition to his programs, Chuck has also coordinated several workforce development grants totaling in excess of $1,500,000. Chuck has been with MCC since 1999.
Throughout Kathy's career, she's never met a problem she can't solve! Her diverse professional experience includes corporate, non-profit and academic environments – the common threads being expert problem solving; attention to detail; and project and program coordination.At MCC Corporate College, Kathy is a highly valued member of the operations team, with a laser-focus on customer service. Some of her responsibilities include: managing partner relationships and training programs for community-based organizations; and managing open enrollment programs, including the largest currently offered at MCC Corporate College, Learn2Ride Beginner Motorcycle Rider Course. Kathy has been with MCC since 2004.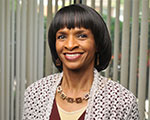 Deborah has more than 20 years of customer service experience. She truly enjoys assisting students and clients each day. Her past experience includes customer service in a Rochester area call center, as well as the education department of Duff's Business Institute in Pittsburgh, PA. Deborah's education includes an Associate's degree in specialized business/automated financial management from the Everest Institute, and a Certificate of Advancement through Clerical Training from the Urban League of Rochester.Currently, Deborah supports the Corporate College team by delivering high quality customer service to all clients, students and visitors via telephone, face-to-face and email interaction. She works to ensure that all customers, clients and students get the answers they need, and always with a smile. Deborah also provides valuable support with document processing; records management; course data entry and more. Deborah has been with MCC since 1990.
Lynda is a dependable, tech savvy professional who is always willing to roll up her sleeves and get things done. Prior to her role at Corporate College, she worked in the MCC Records and Registration Office where she managed the flow of MCC student paperwork – everything from filing and quality assurance to linking and auditing student files. Lynda's education includes an A.S. in liberal arts and sciences/general studies from Monroe Community College, and she expects to complete a B.A. in English from the State University of New York at Brockport in May 2015. Some of Lynda's current responsibilities include: non-credit course coding, data entry and reconciliation; payment processing; record keeping; and problem solving. She plays a key role on the Corporate College operations team. Her familiarity with MCC systems and procedures are a true asset. Lynda has been with MCC since 2009.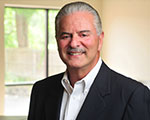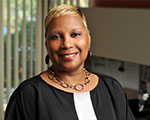 Colonel Perrone served in the United States Army and Army Reserve for 34 years. In 2001, he was selected to return to active duty as the Force Protection/Anti-Terrorism Chief of the 2002 US Olympic Games in Salt Lake City, Utah. In the aftermath of September 11, Colonel Perrone played a critical role in executing the largest integrated security event of federal, state and local law enforcement agencies in US history. After the Olympic Games, Colonel Perrone was Commander of the Joint Detainee Operations Group at Guantanamo Bay Cuba. His duties also included escort operations in and out of Afghanistan, linguist and intelligence support and coordination with numerous federal and state law enforcement agencies. Prior to his return to active duty, Colonel Perrone served in the Monroe County Sheriff's Department in Rochester, New York for 30 years. John's education includes a M.P.A. from SUNY Brockport, a B.S in political science from SUNY Brockport, and A.S in police science from Monroe Community College, a graduate of the FBI National Academy, Quantico, Virginia, and a graduate of the US Army Command and General Staff College, Fort Leavenworth, KS.As the Director for the Homeland Security Management Institute, Colonel Perrone is responsible for training and educating first responders and others who play a critical role in preparing, preventing, responding and mitigating major incidents. John works closely with local emergency responders and other special populations in delivering and developing new programs to meet community needs. John has been with MCC since 2003.
Sheila is an expert organizer and implementer! She assists the Director of the Homeland Security Management Institute by managing daily office operations; coordinating schedules, meetings and appointments; planning events; and assembling promotional materials for upcoming courses, seminars and events. She's always ready to assist students, and make things happen!Sheila has been with MCC since 2005.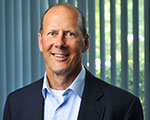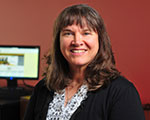 Glenn has more than 38 years of professional experience, and as a former lieutenant/commanding officer in the Monroe County Office of the Sheriff, he is no stranger to helping others. The common thread throughout his career is service to others and public safety. His diverse background includes roles such as: criminal investigation and special weapons and tactics officer; security personnel trainer for the 2002 Winter Olympic and Paralympic Games; and high-tech training program developer. Glenn's education includes a B.S. in education from the State University of New York at Cortland.Glenn currently develops and coordinates training programs and events in an effort to prepare public and private employees and officials to prevent, respond to, and manage the impact and consequences of incidents stemming from a terrorist/criminal attack or other manmade catastrophic emergency. He has been with MCC since 2004.
Teresa began her career at MCC as a technical assistant and quickly progressed to program coordinator. Her experience includes management of design, development, expansion, and administration of online and classroom courses, online registration process, and social media accounts. Teresa also has a passion for teaching, and has worked as an adjunct math professor for MCC Transitional Studies. Teresa's education includes a B.S. in interdisciplinary studies – chemistry, and an M.S. in instructional technology from the Rochester Institute of Technology.As manager, systems and technologies, Teresa currently provides leadership in the application of various technologies and cloud based systems to support and improve work efficiency and effectiveness. She is the division "go to" person when it comes to identifying and meeting system and web service goals, and her diverse experience brings tremendous value to Corporate College. Teresa has been with MCC since 2004.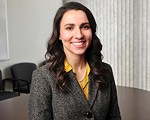 Carly Rooney
Coordinator, Marketing Operations
Economic Development & Innovative Workforce Services
585-685-6160
Brief Bio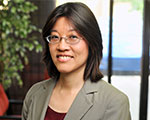 Hency Yuen-Eng
College Relations Specialist MCC Marketing and Community Relations 
585-292-3063
Brief Bio
Carly is a strategic marketer who excels in social marketing, brand development and management, marketing management, advertising and public relations. Prior to her roll at MCC, Carly worked at a full-service advertising agency developing and executing integrated marketing plans for her clients. Her education includes a B.A. in Communication and Rhetoric from Nazareth College. Carly's work for MCC Corporate College includes web based marketing, email outreach, social media marketing, and collateral production. Carly has been with MCC since 2015.
College Relations Specialist
Hency Yuen-Eng provides communications support for Monroe Community College. Prior to joining MCC in 2008, she worked in the newsroom at newspapers in Albany and Elmira, NY, where she held various positions—including assistant features editor and reporter—throughout her career. She holds a bachelor's degree in journalism from the University of Hawaii on Oahu, where she grew up.